Toilet Repairs, Unblocking & Installation
Searching' toilet repairs Perth' to find a reliable plumber to come and repair your bathroom today? We've got you covered. Servicing the Northern suburbs of Perth, Waterline Plumbing are your most trusted plumbers for broken or leaking toilets. Offering fast, reliable, and long-lasting solutions, we'll have your toilet plumbing functioning seamlessly in no time.
Choose the toilet plumbers Perth residents trust, time and time again. Whether you're facing a leaking toilet, a broken cistern, or need to install a new toilet to replace an older, faulty fixture, Waterline Plumbing has got you sorted.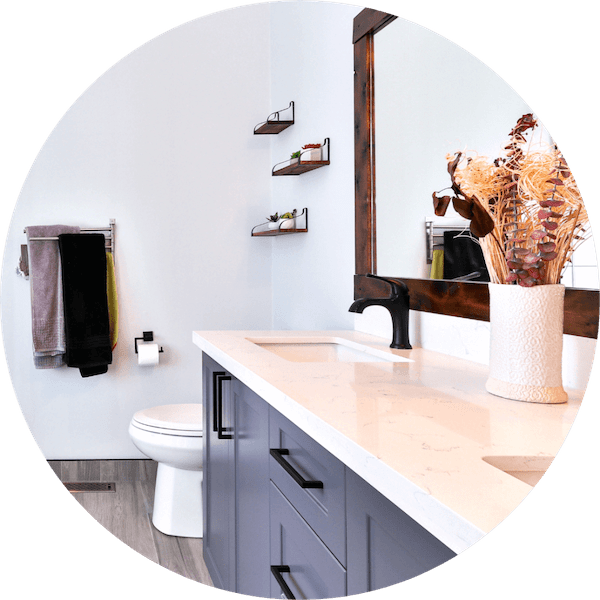 Expert Toilet Repair Services
We understand how frustrating a leaking or broken toilet can be. Not only do you have to listen to the constant noise of flushing, but you're also dealing with large quantities of water waste. We'll make sure to solve your toilet-related problems as quickly and efficiently as possible, leaving you with a long-lasting solution.
Waterline plumbing delivers a variety of toilet repairs – whatever you need fixed, we've got you sorted. Some of the most common toilet concerns that our customers call with include:
• Toilet not flushing
• Toilet leaking
• Blocked toilet
• Broken toilet requiring repair or replacement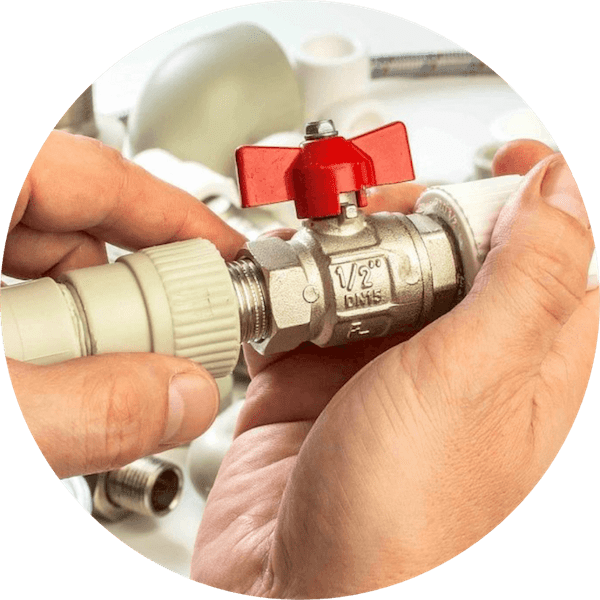 Your Local Toilet Plumbing Team
Toilet repairs that Perth residents can trust – that's the Waterline Plumbing promise. For more than a decade, our expert team of plumbers have been providing Perth and Joondalup residents and businesses with exceptional plumbing that stands the test of time. We can solve all toilet related concerns – including leaking toilets, broken fixtures, running toilets, overflowing toilets, and damaged cisterns. Whether it be a minor repair, restoration of your plumbing, or a full toilet replacement – no job is too big or too small for our plumbers.
A broken toilet is not something you want to endure for long. When you call Waterline Plumbing, we'll get out to your property as soon as possible to fix or replace your toilet fixtures. Once on-site, your Waterline Plumber will assess your current toilet concerns and put forward a strategy that's going to benefit you and your loo in the long run. We'll get the job done right the first time around.
Frequently Asked Questions
What kind of broken toilets can you fix?
Toilet not flushing: If your toilet is constantly running or won't flush properly, you're going to need to call in your local expert plumber. There are several reasons that your toilet is not flushing – most commonly, the problem is within the fill valve or the flapper inside the toilet tank or a blockage in the sewer line.
Leaking toilet: The cistern (the tank that holds the water that flushes your toilet) can leak, causing water wastage and a hazard for your bathroom. A leaking cistern is relatively common, is caused by damage or wear or tear over time, and can easily be repaired or replaced by Waterline Plumbing.
Blocked toilet: Is your toilet clogged up, maybe even overflowing? A blocked toilet is one of the most common complaints we remediate with Perth customers. A build-up of waste, toilet paper, or other items thrown in the toilet can cause toilet blockages. If you're facing a blocked toilet, give Waterline Plumbing a call today, and our plumbers will unclog your plumbing and remediate the problem.
How much does it cost to repair a toilet?
How much it costs to repair a broken toilet comes down to what needs fixing and whether repair or replacement is required. Before we commence any work, Waterline Plumbing will provide a competitively priced quote on fixing your toilet so that you are fully aware of the costs from the start.
Why is my toilet not flushing?
Your toilet not flushing is likely the cause of your flapper becoming bent or dislocated, a malfunctioning flush button, a broken rod, a damaged overflow tube, or limited water in the tank. Whatever the case, if your toilet is not flushing, it's time to call the toilet plumbing Perth experts at Waterline Plumbing.
Can you replace my old toilet?
We sure can. In many cases, if you're in an older Perth home, a damaged toilet means it's not possible to save your old equipment, and it's time for a new one. Nothing better than a new loo!
We offer toilet installation, offering your home or commercial property a high-quality, long-lasting, efficient toilet that will save water consumption while providing superior performance when compared to your old, leaky, or faulty toilet. Of course, this is all part of the service if you're getting a full bathroom renovation too.
How can I stop my toilet from leaking?
A leak will generally occur in your toilet when one of the seals has decayed or the cistern has become damaged. Even hairline cracks that look relatively minor can contribute to leaks over time.
A leak from the base of your toilet is generally caused by a damaged or decayed seal. A standard toilet has at least five seals, each of which can start leaking. When the seal at the base of your toilet deteriorates and leaks, the leaking water can start to pool around the toilet base and will eventually rot the bathroom floor.
Whether the leak is within the cistern, bowl, or seal, you can stop a leaking toilet by giving Waterline Plumbing a call. It's important to engage with a qualified plumber to correctly seal your toilet, make repairs to cracks in toilets, or replace pipes or porcelain.
What areas of Perth do you service?
Waterline plumbing is pleased to offer toilet repairs residents can access from a wide range of locations within the Northern Suburbs of Perth. Some of the most areas that we service around Perth include:
Alexander Heights, Alkimos, Aveley, Beldon, Butler, Carine, Churchlands, Clarkson, Connolly, Craigie, Currambine, Doubleview, Duncraig, Edgewater, Ellenbrook, Greenwood, Gwelup, Heathridge, Henley, Hillarys, Hocking, Iluka, Jandabup, Joondalup, Karrinyup, Kingsley, Kinross, Landsdale, Madeley, Marangaroo, Marmion, Merriwa, Mindarie, Morley, Mount Claremont, Mount Hawthorn, Mullaloo, North Beath, Ocean Reef, Osborne Park, Padbury, Quinns Rocks, Ridgewood, Scarborough, Sorrento, Subiaco, Trigg, Wanneroo, Watermans Bay, and Woodvale.
Can't see your suburb listed? Don't stress! Call us on 0450 334 373 to see where else we service or arrange a consultation and inspection at your property.
Do you offer any other plumbing services?
You bet! We are a full-service Perth plumbing company providing Hot Water, Gas Fitting, Renovation, and Emergency plumbing services that Perth residents can rely on all year around.