Plumbing & Gas Services in Butler
Waterline Plumbing is your go-to Butler plumbing team - the most reliable plumbing and gas provider for all Butler residents and businesses. A family-owned and operated, Waterline are committed to delivering plumbing services that stand the test of time. Whether it be a broken toilet, leaking shower, blocked drain, or new hot water system - we'll get the job done, and we'll get it done perfectly.
For more than a decade, we have been working with residents and companies in Perth's Northern Suburbs to deliver cost-efficient maintenance, renovation, and emergency plumbing services. We are staff exclusively by experienced plumbers and tradies to ensure that your job is complete to the highest possible standards. Unlike other plumbers in Butler, we won't send out a lone apprentice to complete your job - you'll get experienced, knowledgeable plumbers that you can count on to do a fantastic job.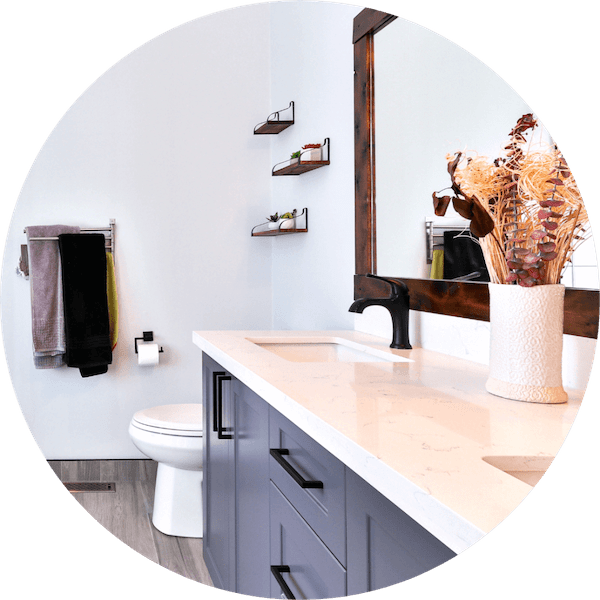 Why Should I Choose Waterline Plumbing?
Choosing Waterline Plumbing as your local Butler plumber means relying on an expert who genuinely cares about you, your budget, and your property. Our local plumbers are passionate about providing exceptional services across a wide range of plumbing jobs. From servicing blocked drains to installing hot water units, leaking toilets, and ensuring your property is gas safe – we put as much love into our client's homes than we would if it were our own.
With no call out fee and a commitment to providing the best plumbing work to Butler and surrounding suburbs, if you're looking for a qualified plumber that you can trust, call in Waterline Plumbing.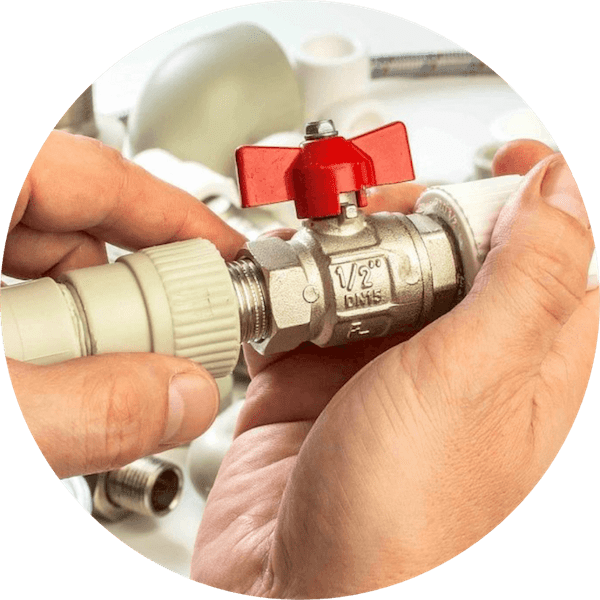 Get a Free Fixed Quote Today
At Waterline Plumbing, we have a simple motto – do it once and do it properly. Your local plumber will inspect, quote, and provide quality services that ensure that the job is done once and done well. We are proud to deliver efficient and durable solutions that are designed to stand the test of time in Butler.
We provide assistance across a wide range of plumbing problems - from leaking taps, to heat pumps, burst pipes, and general maintenance. With affordable prices and exceptional Perth Plumbers, working with Waterline means investing in a cost-effective, quality, friendly service for your Butler home. The Waterline team receives extensive training and is regularly put through their paces by our lead Plumber Andrew. Above all, our Butler plumbers are fully qualfied and insured to carry out work that complies with all Western Australia and Australian standards.
Frequently Asked Questions
What Plumbing Services Do You Offer?
More than a few! At Waterline Plumbing, we are proud to cover all plumbing requirements across Butler, WA. In a nutshell, we take care of the planning, installation, design, and repair that is required to keep your pipes and plumbing running seamlessly. Taps leak? No problem. Need a plumber for a new home fit out? We've got you! Some of the most common plumbing services in Butler that we cover beyond general plumbing include:
Backflow prevention
General Gas Plumbing
Gas Fitting
Gas Hot Water System (Supply + Install)
Hot Water Installation
Shower Repairs
Toilet Repairs
Replace Tapware
Laundry Renovations
Kitchen Renovations
Bathroom Renovations
For more important information about our services, get in touch with our friendly team today. We can provide custom plumbing services based on your upcoming project, property, and desired outcome!
Are You Guys Fully Licensed?
Yes! With more than a decade of experience under our belts, we have had our insurance and licenses for general and commercial plumbing sorted from the get-go. We are the preferred choice for commercial and residential projects in Butler because of our high level of care and attention to detail. For us, this means having all of our licenses and a fully accredited team that are ready to take care of all of your plumbing requirements.
Safety is our top priority at Waterline Plumbing. In order to ensure the safety of both our customers and our team members, we are fully accredited and rigorously trained across all essential plumbing requirements. From fittings to leaks, working around electric devices, solar equipment and more, we strive to ensure that we can provide a reliable service that is not only completed efficiently and to a high standard, but safely.
Are Your Plumbers Qualified Gas Plumbers?
You better believe it. If you're after the gas plumber Butler residents trust, call in Waterline Plumbing. Your gas plumber will be accredited with a gas licence and able to service any gas appliance, leak detection, and all gas-related issues. Aside from getting a good price, it is highly recommended that you work with someone who is qualified - Waterline Plumbing are staffed by qualified gas fitters.
If your problem is a gas emergency, we advise that you immediately turn off all gas appliances and call emergency services before anything else - even before calling in emergency plumbers. If you can smell gas, the gas leak could potentially lead to serious or fatal injuries if you do not turn it off or remove yourself from the property. While we take care of all leak detection and gas problems ASAP, it is imperative that you and your family are safe.
How Much Does a Plumber in Butler Cost?
When it comes to fixing, repairing, or installing – there is no 'one size fits all solution'. Our expert team will quote based on the work that is involved to resolve your blocked drain, fit that pipe, prevent flooding, or complete your installation project. We quote fairly based on the amount of time, resources, and materials that are required to complete your job to a standard that we can be proud of. If you've got a project coming up, you can get in touch with Waterline Plumbing team to arrange an inspection or quote.
Our plumbers have been working in the local community for more than a decade. We are experts in our field and have proficiency across a wide range of plumbing requirements from servicing a gas fit to a leaking tap, toilet plumbing, blocked drains, and hot water systems.
We provide FREE quotes for services in Butler and operate on a fixed quote basis which means that there are no nasty surprises when the job is complete. From the moment you call us, to the moment we're packing up the truck after completing your Butler plumbing project, we provide outstanding service and unrivalled transparency.
Rest assured knowing that all plumbing services in Butler delivered by the Waterline team have been completed with the same level of detail, care, and attention as we put into our own homes.
Do You Offer Hot Water Services?
We sure do. As a Butler resident, we understand the importance of hot water without the hefty bill each month. We service, install, repair, and remove all types of hot water systems across Butler residences and commercial buildings. Whether you want to improve your water pressure, find a more efficient system, or even become more water wise and meet your water corporation goal, we can make that happen.
Your plumbing team will assess your current hot water situation, your daily routine, and which water systems are going to be the best solution for your hot water requirements. Whatever the problem – we won't leave it left unfixed. We'll either get a new system installed or provide repairs to your existing hot water system. Whatever makes sense based on your property, budget, and hot water requirements, we'll provide a lasting, affordable, and efficient solution for your hot water.
What Are Your Trading Hours?
We operate from 7am – 5pm Monday to Saturday. At this stage, we do not offer 24/7 emergency plumbing and do not have an emergency number. However, we do offer a $0 call out fee and provide free quotes! If you do require an emergency plumber, you can still call us and we'll get out to your house or commercial property as soon as possible.
If you have an enquiry or emergency, you can reach the friendly team to book an appointment in Butler, WA today. Our technicians are some of the friendliest tradies going around. Our fully licensed team in Butler are friendly, approachable, and will leave the site clean and tidy once the job is complete. We are a family-operated, local plumbing service that is committed to delivering outstanding customer service and high-quality plumbing craftsmanship.
We service the entire Butler area, assisting with a wide range of plumbing issues with a fast service in a timely manner. Our fully qualified Butler plumbers provide exceptional services across new homes, older homes, and all plumbing requirements with great communication alongside each job completed.
Do You Provide Blocked Drains Services?
Absolutely. The Waterline Plumbing team are experienced, qualified, and skilled to unblock drains of all shapes and sizes; indoor and outdoor. Blocked drains are commonly caused by hair, soap, dirt, food waste, mineral build up, and small objects stuck in pipes. For outdoor drains that are blocked, your property may be experiencing a blockage because of leaves, branches, soil, mud, moss, litter, and other outdoor debris that has built up.
How do you know if you have a blocked drain? Blocked drains can result in slow draining water, a strange smell or odour, gurgling or bubbling noise, damp floor or walls, or water damage. If you notice one more of these signs, it's time to call in the emergency plumber.
While Google will tell you to poor strong, chemical-based solutions down the drain to unclog it, highly recommend staying away from the Drain-O until you've had a plumber check out the situation. Chemical drain solutions can erode away your pipes, requiring extensive and costly repairs down the line!
Waterline Plumbing service the entire Butler area and can clear all drains that are blocked. With a five star average rating, our expert Butler plumbing team can fix all of your plumbing concerns in a flash. Just whip out your mobile phone and give us a call on 0450 334 373!