The Padbury Plumbing Professionals
Finding a local plumber Padbury residents can rely on shouldn't be hard work. Whether you're searching for plumbers near me, or you're looking specifically for the best plumbers Padbury has to offer – we're here to make your life easier. Waterline is a reliable, family-owned plumbing company that delivers fast, effective, a long-lasting plumbing solution to residents in Padbury and right the way across the Northern Suburbs of Perth.
For more than a decade, our team have been providing Padbury plumbing services that are designed to stand the test of time. Our business is built on relationships, not transactions – which is why we are committed to finding the root cause of your problem and delivering a lasting Padbury plumbing solution. With more than 50 five-star Google Reviews we are the Padbury plumbers that more locals rely on. Get in touch with our friendly team today for an on-site plumbing solution for your business.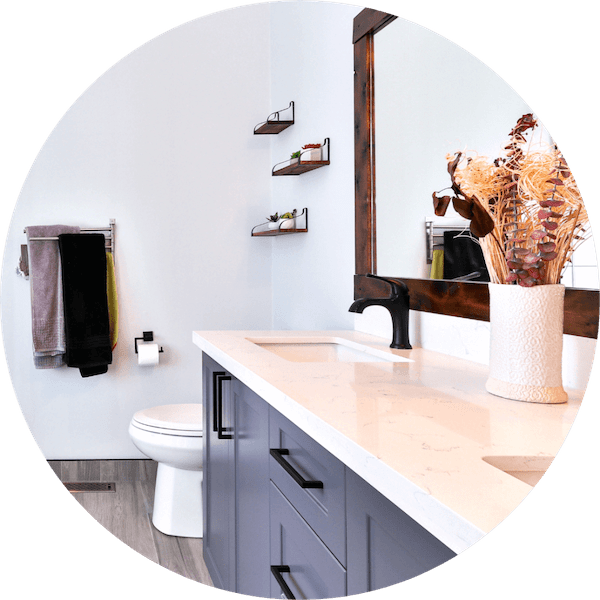 Why Should I Choose Waterline Plumbers Padbury?
We're not a flash in the pan plumbing company. Our plumbers have been working in the Padbury local community for more than a decade. We are experts in our field and have proficiency across a wide range of plumbing services.
We provide FREE quotes for services in Padbury and operate on a fixed quote basis which means that there are no nasty surprises when the job is complete. From the moment you call us, to the moment we're packing up the truck after completing your Padbury plumbing project, we provide outstanding service and unrivalled transparency.
Rest assured knowing that all plumbing services in Padbury delivered by the Waterline team have been completed with the same level of detail, care, and attention as we put into our own homes.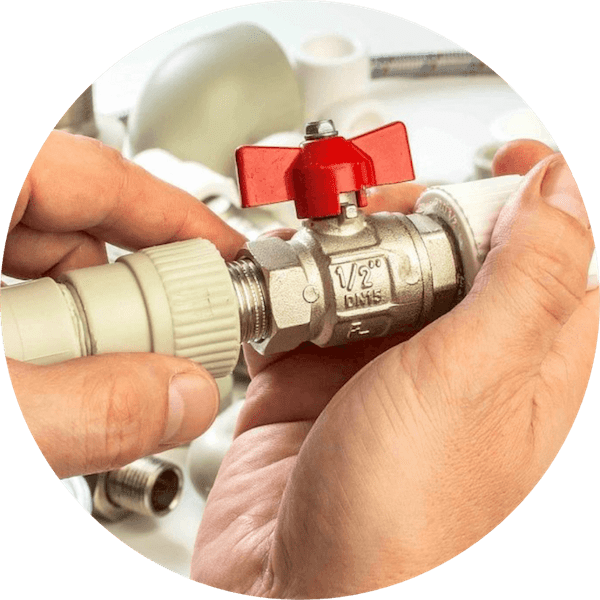 Prompt, Reliable Padbury Plumbing Services
At Waterline Plumbing, we have a simple motto – do it once and do it properly. We will inspect, quote, and provide quality services that ensure that the job is done once and done well. We are proud to deliver efficient and durable solutions that are designed to stand the test of time in Padbury.
In addition to doing the job right the first time, our technicians are some of the friendliest tradies going around. Our fully licensed team in Padbury are friendly, approachable, and will leave the site clean and tidy once the job is complete. We are family-opened, local plumbing service that is committed to delivering outstanding customer service and high-quality plumbing craftsmanship.
Our local team receives extensive training and is regularly put through their paces by our lead Plumber Andrew. Above all, our Padbury plumbers are fully licenced and insured to carry out work that complies with all Western Australia and Australian standards.
Frequently Asked Questions
Is the Padbury Plumbing Team Licensed?
You bet! The entire Waterline Plumbing team is fully licensed, and we stay up to date with the latest technology, developments, and self-training to ensure that we remain the best local Padbury plumbers that you can find online!
The plumbing industry is always evolving, which means that we are constantly exploring new ways to improve the level of service that we provide in Padbury and ensure that you are getting the best possible outcome, at the lowest cost to you. Whether you are looking for simple repairs or complex installations, our team is fully qualified and up to the task.
Can I Get A Free Quote?
Yes!
Our local Padbury plumbers will provide you with a free, up-front quote over the phone that can then be confirmed once we are on the site. Like any trade, we do need to provide a proper on-site inspection to get your quote down to the letter. The Waterline team will come to your property, assess the issue, and provide an exact quote before proceeding with the work on your Padbury property. If you're happy with the quote and the suggested course of action, we can proceed with the work immediately.
What Plumbing Services Do You Offer in Padbury?
Our Padbury plumbing technicians can help you with just about any plumbing situation that you get yourself into. From repairs to preventative maintenance, the Padbury plumbing team is committed to providing lasting-solutions that mean you won't need to see us again for a little while.
Our team provides free quotes and will do our best to provide over-the-phone consultation to ensure that we give you the most accurate pricing. Once we are on-site in Padbury, we will be able to lock in a quote and carry out the repairs once approved.
Some of the jobs that we cover in the Padbury area include:
Can't find what you're looking for? Give us a shout! Our friendly team are happy to listen to your requirements to find a solution that suits your business.
Why Should I Choose Waterline Plumbing Padbury?
When it comes to choosing the best plumber Padbury has to offer – we know that there is no shortage of companies online claiming to be the #1 in the industry. At Waterline Plumbing, we are a family owned and operated business that has been servicing Padbury and Perth's Northern Suburbs for more than a decade. We have built our reputation on delivering lasting solutions that mean our Padbury clients see less of us – and that's what it's all about.
We value long-term relationships and providing services that the Padbury community can stand behind when searching for plumbing services near me. Find out why more than 50 locals have given us a 5-star Google reviews and enjoy a refreshingly honest tradie experience with Waterline Plumbing.
How Much Does Plumbing in Padbury Cost?
When it comes to fixing, repairing, or installing – there is no 'one size fits all solution'. Our expert Padbury team will quote based on the work that is involved to resolve your blocked drain, fit that pipe, prevent flooding, or complete your installation project. We quote fairly based on the amount of time, resources, and materials that are required to complete your job to a standard that we can be proud of. If you've got a project coming up, you can get in touch with the Padbury team to arrange an inspection or quote.
What Are Your Trading Hours?
We operate from 7am – 5pm Monday to Saturday.
If you have an enquiry or emergency, you can reach the friendly team to book an appointment in Padbury
What Areas Do You Service Around Perth?
Waterline are pleased to be one of only a few Padbury plumbers who work exclusively within the Northern Suburbs of Perth. Unlike some of the larger plumbing companies (you know the ones that will give you a 4-hour window for arrival), our team is locally based and ready to take on your job today.
In addition to providing same day plumbing services in Padbury, our team also services Butler, Clarkson, Ellenbrook, Joondalup, Morley, Scarborough, Subiaco, and Osborne Park.