Repairing Leaking Pipes Across Perth
Experiencing a leak in your home or commercial property in Perth? Waterline Plumbing are your guys. We'll assess your property, identify, and locate all water leaks, and provide a long-lasting solution to prevent water from leaking in the future.
Between contaminated water, dripping leaks, no water pressure, damp walls, or even just a large water bill, there are a number of signs and symptoms that point to a water leak. If you are experiencing a water leak on your property, it is imperative that you get it fixed as soon as possible. Ongoing water leaks can lead to large quantities of wasted water, expensive water bills, and moisture damage through your home or commercial property.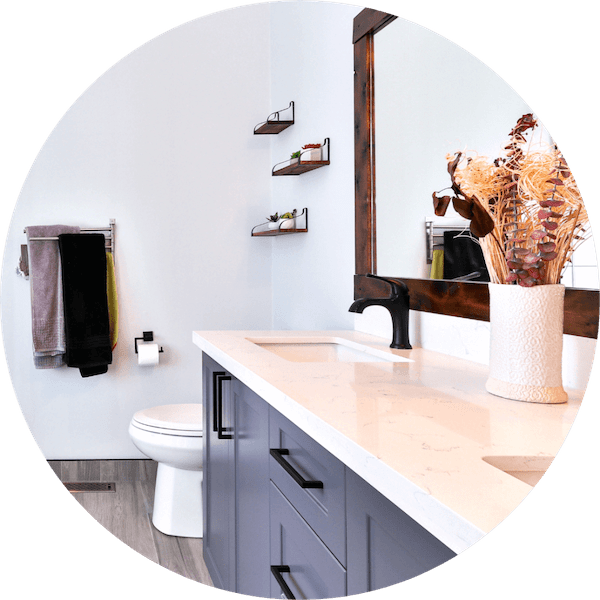 The Leak Detection Experts
Waterline Plumbing are Perth's leading providers of water leak detection services. We service the Northern Suburbs of Perth; delivering our local communities with exceptional plumbing at competitive rates.
1. Book us in
2. We'll assess the leak
3. Identify the source of leak
4. Fix the problem
5. Provide a lasting solution
6. Final inspection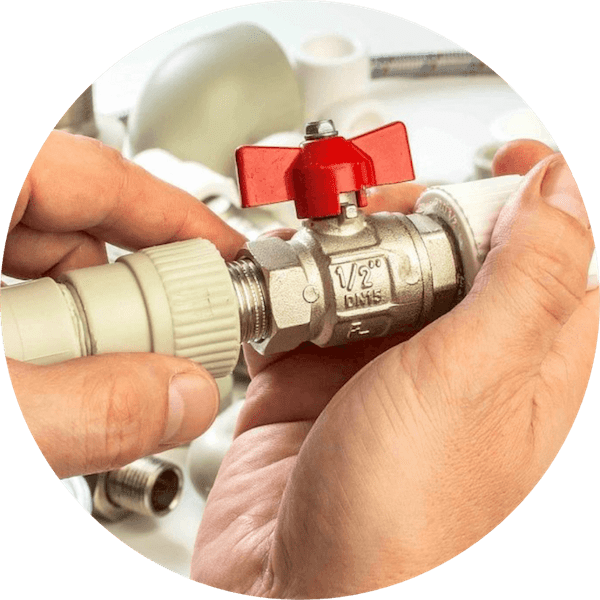 Get Your Leaks Repaired Today
A leak in your home is more than a mere frustration. Water leaks can cost a lot of money in water bills and property repairs. When it comes time to get someone in to successfully detect and repair a water leak, turn to the experts: Waterline Plumbing & Gas.
Waterline Plumbing have the tools, equipment, skill, and experience to back exceptional leak detection services across Perth. From the moment we arrive on-site, we can quickly and effectively identify your leak, determine the cause of the leak, and provide a solution that will put a stop to all leaks once and for all. Don't wait any longer - get your leaks repaired today with Waterline Plumbing.
Frequently Asked Leak Detection Questions
What do I do if there's a major leak in my house?
If you're experiencing a major water leak on your property, the first thing you need to do is turn off the water supply. Locate your water meter and turn off the water to prevent any further flooding than what may have already occurred.
The next thing you need to do is call a leak detection plumber, immediately. Waterline Plumbing offer emergency plumbing services across Perth's Northern Suburbs and can be there in a flash.
Finally, if there is water damage, you may need to notify your insurance company.
Can any plumber provide leak detection in Perth?
No – Waterline Plumbing and those offering qualified leak detection utilise specialised leak detection skills, training, and equipment. Not every plumber will be able to offer leak detection services without this equipment and knowledge.
The right leak detection equipment takes away the guessing game of successfully identifying the location of a leak on a property, making it a much more cost-effective and efficient process.
Will I know if there is a leak on my property?
Not necessarily. While some water leaks are obvious (think water dripping, flooding, moisture damage), others can be slow leaks which will only become visible over time. Some signs of a leaking pipe on your Perth property may include:
• A very high water bill
• Wet or damp floors
• Bad odours
• The sound of running or dripping water
• Wall cracks
• Water pooling in backyard
Can you come out to my property today?
Yes! We'll be there in a flash. Give our team a call on 0450 334 373 today and we'll book you in with our leak detection experts in Perth.
We offer our water leak detection services to homes and businesses within the northern suburbs of Perth. This means that we service the following locations:
Alexander Heights, Alkimos, Aveley, Beldon, Butler, Carine, Churchlands, Clarkson, Connolly, Craigie, Currambine, Doubleview, Duncraig, Edgewater, Ellenbrook, Greenwood, Gwelup, Heathridge, Henley, Hillarys, Hocking, Iluka, Jandabup, Joondalup, Karrinyup, Kingsley, Kinross, Landsdale, Madeley, Marangaroo, Marmion, Merriwa, Mindarie, Morley, Mount Claremont, Mount Hawthorn, Mullaloo, North Beach, Ocean Reef, Osborne Park, Padbury, Quinns Rocks, Ridgewood, Scarborough, Sorrento, Subiaco, Trigg, Wanneroo, Watermans Bay, and Woodvale.
If you don't see your local area listed above, give us a call on 0450 334 373 today, and we'll let you know when and if we can make it out to your property.