Installation, Testing & Repairs
Backflow prevention Perth residents can rely on – that's the Waterline plumbing guarantee. For more than a decade, Waterline plumbing have been helping Perth and Joondalup businesses and residents with backflow prevention testing, installation, and repairs. Out team of expert plumbers is fully licensed and trained to deal with a wide range of backflow issues for new constructions, changes to water services, and recreational bodies of water such as pools, ponds, and fountains.
Whether you are responding to a notice issued by Water Corporation of Western Australia, or simply taking preventative steps to prevent costly repairs down the line, the Waterline plumbing backflow prevention Perth team can test, diagnose, and rectify the problem using specialised tools and equipment. Get in touch with our friendly team today to find out why Waterline has more than 50 five-star reviews on Google!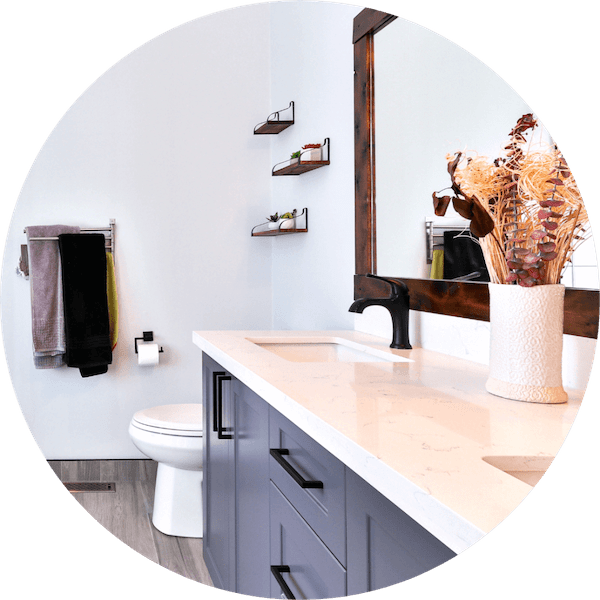 Our Backflow Prevention Services
Whether you are looking to test, fix, or prevent – the Waterline team is up to the task with our range of Backflow prevention services Perth residents know and trust.
Annual Testing – stay on top of your backflow prevention device with yearly testing carried out at scheduled, 12-month intervals by the Waterline Team. Annual testing means peace of mind and peace of mind knowing that your backflow prevention device has been tested and serviced (where required) by our team of experts.
Installation – whether you are responding to a letter issued by Water Corporation of Western Australia, or just taking preventative measures to prevent costly repairs down the line, our team is equipped to supply and install market-leading backflow prevention devices.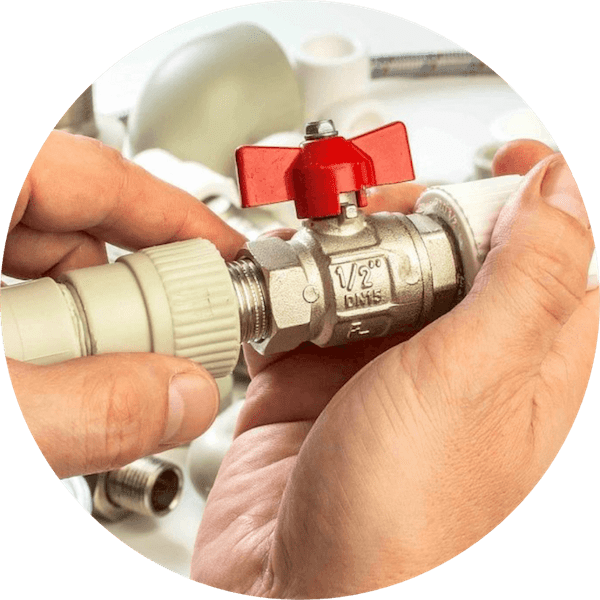 We Also Offer:
Inspections – Noticed a hitch in your system? Our backflow prevention inspection service is the right choice for you. Our team will inspect, diagnose, and fix and issues with your device to ensure flawless performance and smooth, year-round performance.
Repairs – we are experience win repairing and servicing a wide range of backflow prevention devices from some of the most popular manufacturers. Let our team inspect, diagnose, and provide backflow prevention repair services that keep your system running smoothly.
Frequently Asked Questions
Why are backflow prevention services important?
Backflow prevention services are an essential element in maintaining a clean and safe water supply at your commercial or residential property. Typically, your everyday water supply will flow in a single direction from a portable supply point through to the taps, sinks, and showers in your building (high pressure). When the water supply remains steady and consistent, there should be no issues with drinking, bathing, and using the water safely in any application. However, when the pressure in the main water supply drops (low pressure), then the backflow into the system can occur. There is a myriad of reasons why this may occur, including:
• Changes to your water service
• New installations such as pools at your property
• Renovations or redevelopments at your property
• Damage to your water supply
All of the mentioned backflow issues must be treated with equal care and attention to ensure that the water is safe to consume and use.
What areas of Perth do you service?
Waterline plumbing is pleased to offer backflow prevention Perth residents can access from a wide range of locations. Some of the most popular areas that we service around Perth include:
Alexander Heights, Alkimos, Aveley, Beldon, Butler, Carine, Churchlands, Clarkson, Connolly, Craigie, Currambine, Doubleview, Duncraig, Edgewater, Ellenbrook, Greenwood, Gwelup, Heathridge, Henley, Hillarys, Hocking, Iluka, Jandabup, Joondalup, Karrinyup, Kingsley, Kinross, Landsdale, Madeley, Marangaroo, Marmion, Merriwa, Mindarie, Morley, Mount Claremont, Mount Hawthorn, Mullaloo, North Beath, Ocean Reef, Osborne Park, Padbury, Quinns Rocks, Ridgewood, Scarborough, Sorrento, Subiaco, Trigg, Wanneroo, Watermans Bay, and Woodvale.
Backflow prevention is a critical part of protecting your residential or commercial water supply and ensuring that there is not contamination across the network. Backflow prevention will ensure that the flow of water is not reversed at any point due to changes in pressure.
Depending on where you live in Perth, it may be mandatory to have a backflow prevention device installed at your commercial property or residence. Installing a backflow prevention device is the first step towards ensuring a safe, drinkable water supply. Ongoing testing, service, and maintenance is the service that will keep your system running effectively and efficiently through all four seasons.
Call us on 0450 334 373 to see where else we service or arrange a consultation and inspection at your property.
Do you offer any other plumbing services?
Yes! We a full-service Perth plumbing company providing Hot Water, Gas Fitting, Renovation, and Emergency plumbing services that Perth residents can rely on all year around.
I need a hand with backflow prevention, what now?
Get in touch with our friendly team on 0450 334 373 or fill out a contact form on our contact page to arrange a call back. Whether you are looking for backflow prevention or general plumbing services, our team will arrange an inspection and quote for your project or repair.