Your Expert Gas Plumber Perth Team
Are you on the lookout for the best gas plumber Perth has to offer? Then look no further; our gas plumbers are qualified to install pipes that connect liquid or gas supply to commercial structures or your home. At Waterline Plumbing and Gas, we are the experts in providing honest and exceptional gas plumbing services in Perth.
Gas has many functions around the house, so our gas plumbers ensure your day-to-day operations run smoothly. We won't leave your place of residence or business without providing that your pipes and fixtures are functioning optimally, and we'll revisit to perform repairs, maintenance, and emergency services whenever necessary.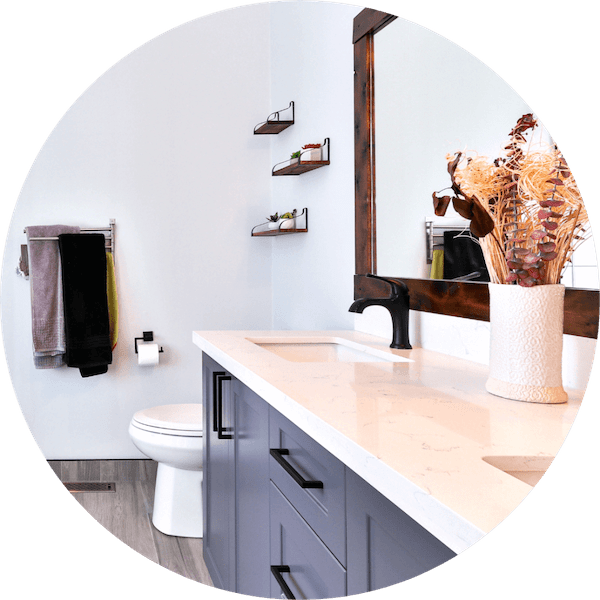 Servicing Perth's Northern Suburbs
Gas is a beneficial solution to underperforming electrical systems. It is a reliable, efficient, and economical alternative that produces significantly less greenhouse gas emissions than electricity. If you're ready to make the switch to gas or require servicing to your gas fittings, get in touch with the Waterline Plumbing and Gas team today! Give us a call on 0450 334 373 or obtain a quick and easy quote online.
You can count on our gas plumbing services to be safe, dependable and cost-effective. The Waterline Plumbing and Gas team specialise in a variety of gas services. Because gas can be used in various domestic and commercial applications, our team is trained to respond to them all.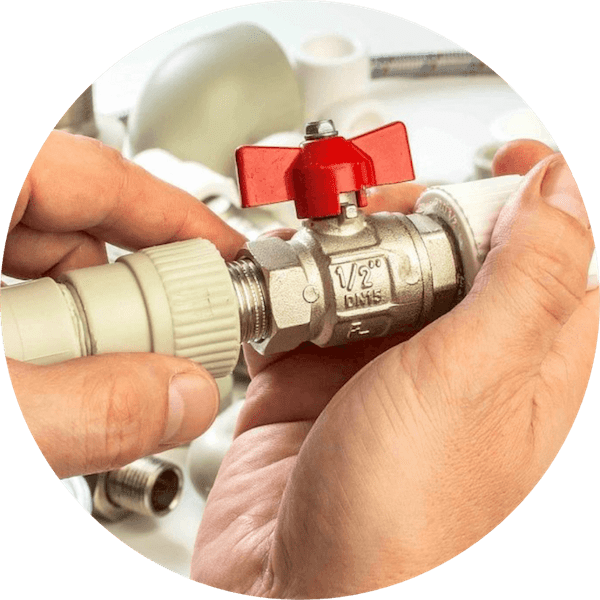 Gas Plumber Perth Locals Trust
Wondering what jobs we can help you with? Our gas plumbing duties include (but are not limited to):
• Pipe disconnections, installations, fittings, maintenance, and repairs
• Fitting drainage systems, valves, and fixtures
• Gas barbeque connection, cooktops, ovens, hot water, gas heaters
• Attending to plumbing emergencies
• Conducting regular inspections of pipelines and drainage systems
• Reading and interpreting blueprints and building plans
• Gas fault detection and safety inspections
Frequently Asked Questions
What Does Gas Plumbing Include?
Need a gas fitter? or gas hot water? We're your guys. We also provide services for:
Gas Leaks
At Waterline Plumbing, we understand the severity of a gas leak and the potential damage it can cause. Suspect a gas leak? Our team of expert gas technicians can assist with gas leak detection and repairs. Gas defects can pose severe threats to the safety and wellbeing of those in your household or place of business. Get in touch with Waterline Plumbing and Gas today. We are a gas plumber Perth residents can rely on for efficient emergency gas leak repairs.
Gas Appliances
Modern gas appliances are economical, energy-efficient and easy to use. Therefore, it's no wonder people are switching out the old electrical devices for new and improved gas operated ovens, portable heaters and hot water systems, to name a few. At Waterline Plumbing and Gas, we offer appliance replacement and ensure your new appliance functions optimally before we leave your property.
Gas Connections
Our team at Waterline Plumbing and Gas are efficient in connecting gas networks. Whether you're moving into a new home, renovating, rebuilding, or have just replaced an old electric appliance with gas, you'll require a new gas connection. Many of our gas plumbers are also qualified gas fitters and can connect gas to your home safely.
Where Do Waterline Service in Perth?
At Waterline Plumbing, we are the best Gas Plumber Joondalup has to offer, providing white-glove fittings and installations to residents of the northern suburbs of Perth. As proud locals ourselves, we are dedicated to providing leading solutions for your gas appliances. Based in Joondalup, our service area extends to the suburbs of:
Alexander Heights, Alkimos, Aveley, Beldon, Butler, Carine, Churchlands, Clarkson, Connolly, Craigie, Currambine, Doubleview, Duncraig, Edgewater, Ellenbrook, Greenwood, Gwelup, Heathridge, Henley, Hillarys, Hocking, Iluka, Jandabup, Joondalup, Karrinyup, Kingsley, Kinross, Landsdale, Madeley, Marangaroo, Marmion, Merriwa, Mindarie, Morley, Mount Claremont, Mount Hawthorn, Mullaloo, North Beach, Ocean Reef, Osborne Park, Padbury, Quinns Rocks, Ridgewood, Scarborough, Sorrento, Subiaco, Trigg, Wanneroo, Watermans Bay, and Woodvale.
How Much Do Gas Plumbing Services Cost?
At Waterline Plumbing and Gas, we pride ourselves on being completely transparent. We can't give you an accurate quote until we understand the size and scope of the gas work you need to be done. Communication is key, so we keep you in the loop every step of the way. Once we assess the nature of the job, we can provide you with a comprehensive quote upfront. We take the guesswork out of gas plumbing costs, so you can rest assured knowing the quote you receive won't be different to the bill at the end: no hidden fees or financial surprises!
Our gas plumbers in Perth have an unparalleled depth of knowledge, information, technical expertise and hold special qualifications and certificates in gas plumbing. Whether it's an installation or a repair, we know how to get your gas running safely and efficiently. When you engage our services, we guarantee a fully licensed and qualified gas plumber to perform any gas work you need doing.
Gas is highly flammable, and if the pipelines carrying gas to your appliances are not installed properly, they can expose your family and neighbours to high risk. That's why hiring a qualified and experienced gas plumber to work on your Perth home is paramount. For peace of mind, get in touch with the Waterline Plumbing team for a quick and easy quote, free of obligation.
If you're ready to receive an accurate quote for the gas work you need, give Waterline Plumbing and Gas a call on 0450 334 373 or fill out a detailed enquiry online.
What Other Services Do Waterline Offer?
We're not exclusively a gas plumber Perth team – on top of delivering leading gas installation and repairs, our experienced team can offer several other services for your home or business in Joondalup and Perth. Our services extend to:
• Backflow prevention
• Bathroom renovations
• Commercial plumbing
• Gas fitting
• General gas plumbing
• Hot water services
• Kitchen renovations
• Laundry renovations
• Shower repairs
• Toilet repairs