Laundry Renovations Joondalup & Perth
Looking for the best laundry renovations Perth has to offer? You've come to the right place. Servicing Perth's Northern Suburbs, Waterline Plumbing and Gas are the experts when it comes to providing clean-cut, exceptional, fully customised laundry renovation plumbing services.
Laundries do not have to be a forgotten room in the renovation process. We can help you maximize the space that you have available and recommend the right appliances to suit your needs! This trusted advice is based on years of installation and maintenance experience and ensures you are fully informed when making all laundry renovation decisions for your Perth property.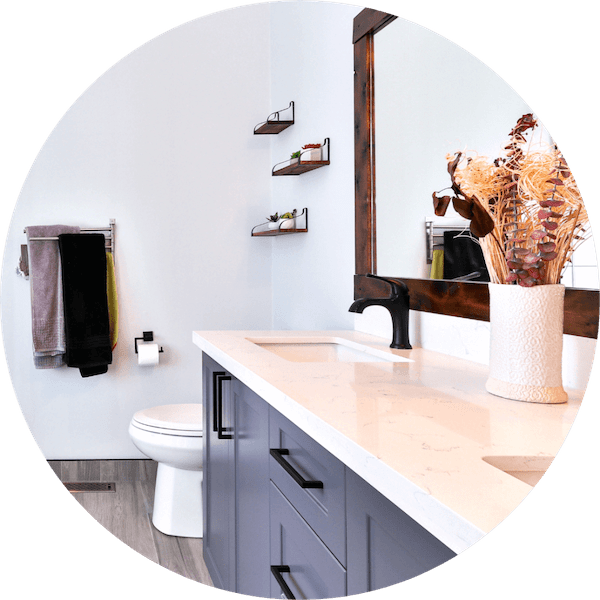 The Laundry Renovators Perth Locals Trust
Renovating the laundry can add value to any Perth property – between improving the efficiency and operations of a household with better appliances and providing a contemporary, newer feel, a laundry renovation can be hugely beneficial if you're looking to add value to your home in Joondalup or Perth.
Waterline Plumbing are the experts when it comes to renovating your laundry area. Between the planning and installation of drains, washing machine outlets, taps and sinks, it's important to work with a licensed plumber the second you decide to renovate your laundry.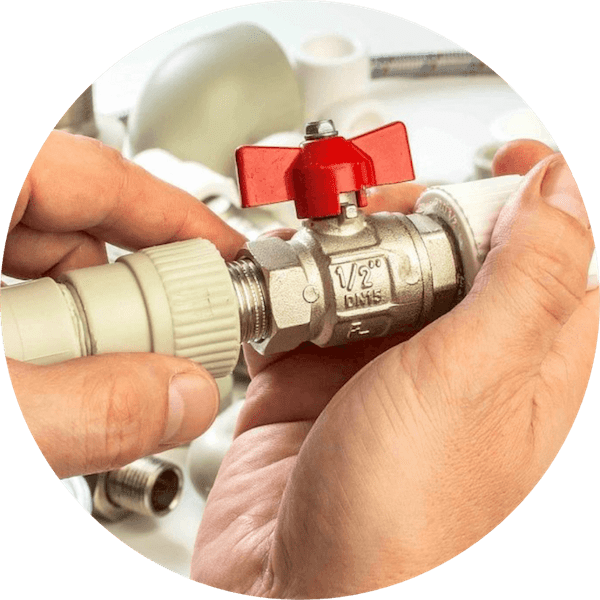 The Expert Renovation Plumbers
Whether you're looking to sell or you're finally renovating your family home, we understand that functionality is key when renovating laundries. Sure, fancy finishings are nice, but if the laundry of a house is not designed with functionality in mind, it's only going to cause more grief to homeowners, than good.
From conception to implementation, we can offer our expert advice on the best ways to structure your new laundry, and get you access to the best fittings and finishing touches. At the end of the day, we love being able to help each our customers make their dream home a reality with exceptional plumbing renovation services.
Learn More About Our Joondalup & Perth Service
How Can Waterline Help with My Laundry Renovation Project?
There's no laundry renovation without a qualified plumber. If you've ever renovated or you're in the midst of planning a renovation to your laundry, you know how crucial the role of a plumber is.
When it comes to working with Waterline Plumbing on your laundry, we'll be ensuring all aspects of the plumbing is covered. This means removing all existing plumbing, providing expert advice on functionality and design, liaising with the builders and other trades involved in the project, installing, and fitting all hot water, washing machine, tapware, and water fittings. A key aspect of our laundry renovation plumbing services also involve making sure that the project stays within time and budget constraints.
With extensive experience renovating laundries across Perth, we can provide expert assistance in designing and installing plumbing fit outs, with functionality in mind. During these early stages of a laundry reno, working with a plumber is absolutely crucial – you need the necessities like water, taps, outlets and washing machine appliances to be well mapped out. We've helped hundreds of Perth locals to design and create beautiful laundry spaces – we can help you design and fit out your laundry to get the most out of your property and your budget.
What Other Services Do Waterline Plumbing Offer?
We're not just your average plumbers in Perth – we work across renovation plumbing, emergency plumbing, commercial jobs, gas fitting and hot water servicing.
The Waterline Plumbing Services include:
• Backflow prevention
• Bathroom renovations
• Commercial plumbing
• Gas fitting
• Gas hot water system services
• General gas plumbing
• Kitchen renovations
• Laundry renovations
• Shower repairs
• Toilet repairs
Where Do Waterline Service in Perth?
Waterline Plumbing service the local northern suburbs of Perth. As locals to the area ourselves, we pride ourselves on providing the laundry renovation Joondalup and plumbing services to Perth's Northern Suburbs. Our service area extends to the suburbs of:
Alexander Heights, Alkimos, Aveley, Beldon, Butler, Carine, Churchlands, Clarkson, Connolly, Craigie, Currambine, Doubleview, Duncraig, Edgewater, Ellenbrook, Greenwood, Gwelup, Heathridge, Henley, Hillarys, Hocking, Iluka, Jandabup, Joondalup, Karrinyup, Kingsley, Kinross, Landsdale, Madeley, Marangaroo, Marmion, Merriwa, Mindarie, Morley, Mount Claremont, Mount Hawthorn, Mullaloo, North Beach, Ocean Reef, Osborne Park, Padbury, Quinns Rocks, Ridgewood, Scarborough, Sorrento, Subiaco, Trigg, Wanneroo, Watermans Bay, and Woodvale.
Can't see your local area? Don't worry. Give us a call on 0450 334 373 today, and we'll let you know if we can work with you on your laundry plumbing project.
How Much Will It Cost to Renovate My Laundry in Perth?
Good question! How long is a piece of string?
You see, much like the answer to this question, how much the plumbing services for a laundry renovation will cost all comes down to how big your existing laundry is and the scope of the project. If you'd like to learn more about how much your project may cost with Waterline Plumbing, feel free to get in touch with our friendly team for a free, no-obligation quote. We'll discuss your existing laundry, your plans, your budget, and your planned timeframe. From there, we'll be able to provide a more accurate quote for our services.
Can Waterline Help with Other Renovations?
Absolutely! Whether you're planning a new build or a big reno, we're your renovation plumbers in Perth. From conception to implementation, our expert team of licensed plumbers will be there with you every step of the way. The Waterline Plumbing team have extensive experience renovating kitchens, bathrooms, laundries, outdoor areas and more. We're confident that we can help you turn your dream home, into a reality!