Professional Osborne Park Plumbers
For over a decade, Waterline Plumbing and Gas has been working with residents and businesses in the Osborne Park area. We take a cost-effective approach to maintenance, renovation and emergency plumbing work, ensuring the job is done right. Each member of the Waterline team is an experienced plumber or tradie, to ensure all Osborne Park residents get work done to the highest standard. Waterline is built on our reputation of delivering the highest quality plumbing work, and we don't plan on changing that.
As a fundamental part of the local community, Waterline believes that efficient, transparent, and effective plumbing work is the key to earning our reputation as the best plumbers in Osborne Park. We're a family-owned, local business, and Waterline Plumbing provides plumbing services that stand the test of time. We won't sting you with hidden fees or additional repairs down the line. Just honest, reliable plumbing experts.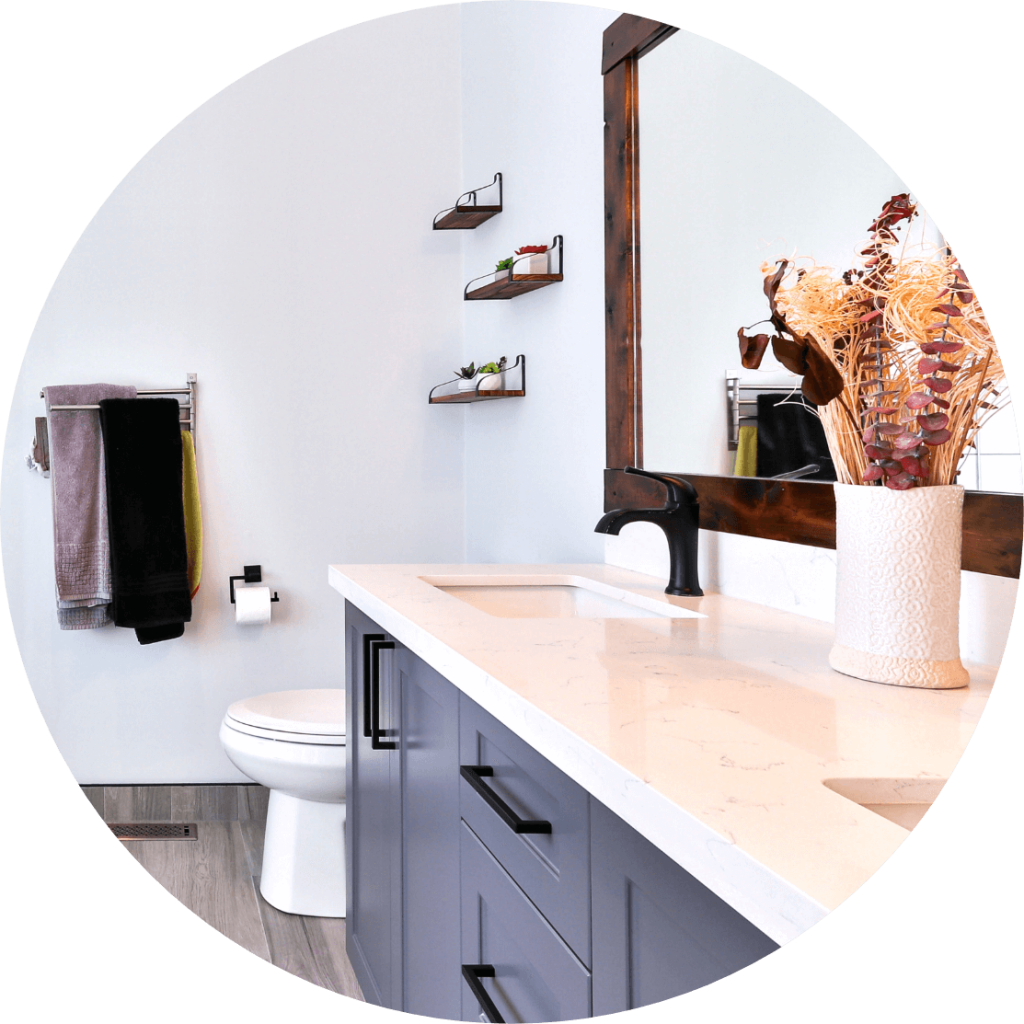 Why Choose Waterline Plumbing?
We aren't newcomers to the plumbing business. The Waterline Plumbing team of plumbers have been operating throughout the Osborne Park community for over a decade. The team are experts in the industry, and all your plumbing needs will be handled with the knowledge and experience of a seasoned plumber.
Every plumbing job across Osborne Park by the Waterline team is finished with the meticulous level of care, detail, and attention we put into our homes.
What's more is that Waterline offers FREE quotes for our services anywhere in Osborne Park, and our fixed quote policy means you won't have any surprise costs when the job is done. From the first phone call to the last tool packed up in the truck, we'll provide our unrivalled and personable service.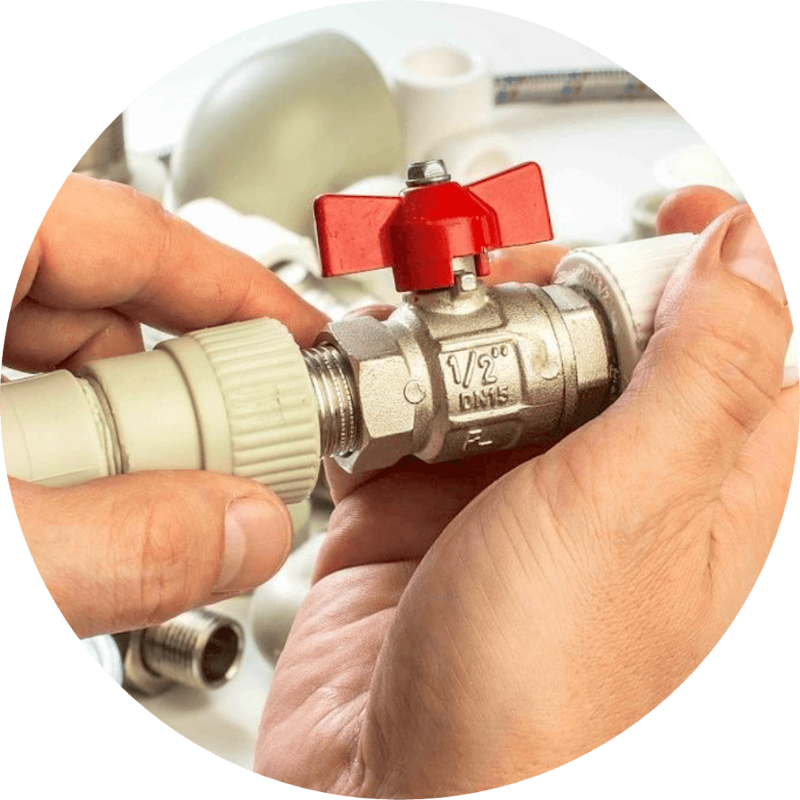 Local Plumbers You Can Trust
Do it once and do it properly. That simple motto defines the work we do at Waterline Plumbing. We inspect, quote, and deliver exemplary service across every job. We guarantee it is done right, done well, and done the first time. We use durable materials and high-quality craftsmanship to make sure plumbing in Osborne Park stands up to the elements.
Not only does the Waterline team do it right the first time, but our team of plumbers are also renowned for their friendliness and positive approach to work. Each Osborne Park plumber is approachable about the nature of the work and will leave their site clean after the job is complete. Outstanding customer service and high-quality craftsmanship, what more could you want from a family-owned plumber in Osborne Park?
The team undergoes comprehensive training from Lead plumber Andrew and is kept sharp on their skills daily. Above all, our Osborne Park plumbers are fully licensed and insured to carry out work that complies with all Western Australia and Australian standards.
Frequently Asked Questions
Is the Waterline Plumbing Team Licensed?
Yes! With more than a decade of experience under our belts, we have had our insurance and licenses sorted from the get-go. We are the preferred choice for commercial and residential projects in Osborne Park because of our professionalism and attention to detail. For us, this means having all of our licenses and a fully accredited team that are ready to take care of all of your plumbing requirements.
What plumbing services do you offer in Osborne Park?
At Waterline Plumbing, we are proud to cover all of your plumbing needs. We take care of the planning, installation, design, and repair that is required to keep your plumbing in tip top condition. Some of the most common plumbing services in Osborne Park that we provide include:
Gas Fitting
Gas Hot Water System (Supply + Install)
Backflow prevention
General Gas Plumbing
Replace Tapware
Laundry Renovations
Kitchen Renovations
Bathroom Renovations
Hot Water Installation
Shower Repairs
Toilet Repairs
Can't find what you're looking for? Give us a call! Our friendly team are happy to listen to your requirements to find a solution for whatever plumbing issue you might have.
Do you offer hot water servicing in Osborne Park?
At Waterline plumbing we offer a complete hot water service to all residents located in Osborne Park and beyond. We'll take care of your hot water requirements every step of the way, from installation, to scheduled servicing and replacing old systems with better technology. Hot water is essential for daily water requirements, so it is important to have a good system that is serviced regularly. For expert hot water system servicing anywhere in Osborne Park, be sure to phone the team at Waterline Plumbing.
Can you fix low hot water pressure in my shower?
Absolutely – we can assess, remedy, and fix all water pressure concerns on your Osborne Park property.
Water pressure issues stem from several causes. If you're in Osborne Park and are having issues with your hot water pressure, then it's time to call Waterline. We can easily fix burst pipes or other leaks that may be affecting the pressure in your shower. Identifying a leak is not the most complicated task, but remember that troubleshooting for low water pressure issues in Osborne Park should always be left to a licensed professional.
How much are your plumbing services?
That depends - when it comes to fixing, repairing, or installing – there is no 'one size fits all solution'. Our expert Osborne Park team will quote based on the work that is involved to resolve your blocked drain, fit that pipe, prevent flooding, or complete your installation project. We quote fairly based on the amount of time, resources, and materials that are required to complete your job to a standard that we are proud of. If you've got a project coming up, you can get in touch with the Waterline team to arrange an inspection or quote.
Will I get charged a call out fee to Osborne Park?
Waterline operates with no required call out fee. Our friendly team will come out to you in Osborne Park, no matter the reason and inspect your plumbing issues without charging you a cent for a call out fee! It's all part of why Waterline's Osborne Park plumbing services are the best in the area. We prioritise fixing whatever issues our Osborne Park customers have before dealing with call-out fees or other hidden prices in the standard plumbing service. When you call Waterline, we don't mess around and will have a team member to you as soon as possible
Can you fix my leaking toilet?
If you're in Osborne Park and have a leaking toilet, calling Waterline Plumbing should be first on your agenda. Offering the finest Osborne Park plumbing experience, Waterline's fully certified and trained team of plumbers will come directly to you, give you a quote and fix your leaking toilet. Avoid unnecessarily wasting water, and get your toilet fixed in Osborne Park with Waterline today!
What hot water system brands do you service in Osborne Park?
Our years of experience servicing and installing hot water systems in Osborne Park have exposed us to all sorts of brands and models. Our team will install solar, gas, or electric systems with ease anywhere in Osborne Park. We provide world-class servicing of Rinnai, Bosch, Rheem, Dux, Thermann, and more. If you have a make of hot water system not listed, give us a call, these are the most common systems, and we can repair or service many more in Osborne Park.
Can you help with renovation work in Osborne Park?
Yes – as qualified plumbers, we provide exceptional renovation services in Osborne Park. We will work in line with your design requirements to best get your household water ready for use when you move in. Whether it's residential or commercial work, if you are renovating in Osborne Park you'll need Waterline plumbing to guarantee a seamless connection to water systems. No hidden costs, no mess left behind. That's how Waterline Plumbing operates in Osborne Park and the Northern suburbs of Perth.
What are your trading hours?
We operate from 7am – 5pm Monday to Saturday.
If you have an enquiry or emergency, you can reach the friendly team to book an appointment in Osborne Park.