The Alkimos Plumbing Professionals
Finding a local plumber Alkimos residents can rely on shouldn't be hard work. Whether you're searching for plumbers near me , or you're looking specifically for the best plumbers Alkimos has to offer – we're here to make your life easier. Waterline is a reliable, family-owned plumbing company that delivers fast, effective, a long-lasting plumbing solutions to residents in Alkimos and right the way across the Northern Suburbs of Perth.
For more than a decade, our team have been providing Alkimos plumber services that are designed to stand the test of time. Our business is built on relationships, not transactions – which is why we are committed to finding the root cause of your problem and delivering a lasting Alkimos plumbing solution. With more than 50 five-star Google Reviews we are the Alkimos plumber that more locals rely on. Get in touch with our friendly team today for an on-site plumbing solution for your business.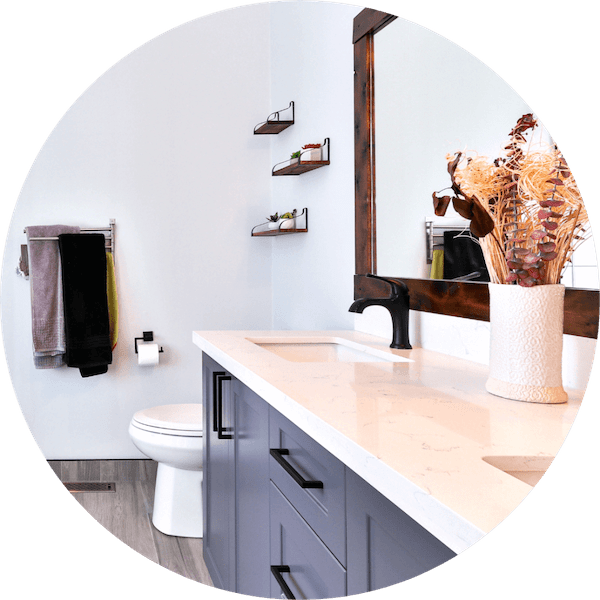 Why Should I Choose Waterline Plumbers Alkimos ?
We're not a flash in the pan plumbing company. Our plumbers have been working in the Alkimos local community for more than a decade. We are experts in our field and have proficiency across a wide range of plumbing services.
We provide FREE quotes for services in Alkimos and operate on a fixed quote basis which means that there are no nasty surprises when the job is complete. From the moment you call us, to the moment we're packing up the truck after completing your Alkimos plumbing project, we provide outstanding service and unrivalled transparency.
Rest assured knowing that all plumbing services in Alkimos delivered by the Waterline team have been completed with the same level of detail, care, and attention as we put into our own homes.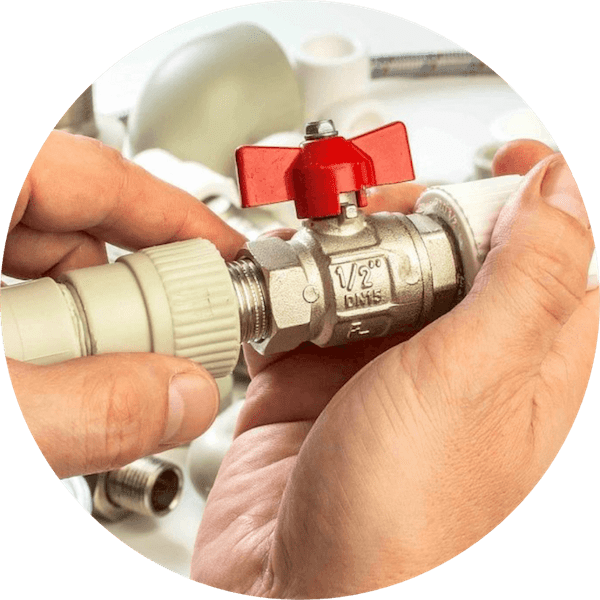 Prompt, Reliable Alkimos Plumbing Services
At Waterline Plumbing, we have a simple motto – do it once and do it properly. We will inspect, quote, and provide quality services that ensure that the job is done once and done well. We are proud to deliver efficient and durable solutions that are designed to stand the test of time in Alkimos .
In addition to doing the job right the first time, our technicians are some of the friendliest tradies going around. Our fully licensed team in Alkimos are friendly, approachable, and will leave the site clean and tidy once the job is complete. We are family-opened, local plumbing service that is committed to delivering outstanding customer service and high-quality plumbing craftsmanship.
Our local team receives extensive training and is regularly put through their paces by our lead Plumber Andrew. Above all, our plumbers in Alkimos are fully licenced and insured to carry out work that complies with all Western Australia and Australian standards.
Frequently Asked Questions
What hot water system brands do you service in Alkimos?
As we have been working in this industry for over a decade, our experience means we have the ability to service and install hot water systems from every brand and model. Experience a better hot water system for your solar, gas, or electric systems with the Alkimos plumbing team at Waterline. We provide world-class servicing of Rinnai, Bosch, Rheem, Dux, Thermann, and all hot water brands.
What areas do you operate in?
Waterline Plumbing service the Northern Suburbs of Perth. Unlike many larger plumbing companies (the ones that will give you a 4-hour window for arrival), our team is locally based, responsive, and efficient.
On top of our services in Alkimos, our team also services the areas of Butler, Clarkson, Ellenbrook, Joondalup, Morley, Scarborough, Subiaco, and Osborne Park.
How much do Alkimos plumbing services cost?
That's the million-dollar question (don't worry – not literally).
The cost of plumbing services vary from project to project. This is because the amount of time and resources it takes us to get the job done can vary enormously. As such, it's important that we provide transparent and upfront quotes on all jobs in Alkimos. If you accept the prognosticated costs, we will move ahead.
As we are committed to high-quality and long-lasting craftsmanship, we are not the cheapest plumbers in Alkimos. However, we do operate with competitive rates for the area. We live by the mantra of doing the job correctly the first time, which means that we will apply the extra care and attention required so that you won't need to call us out again in a few months.
Can you fix the low hot water pressure in my shower?
We can. Low water pressure is one of the most common plumbing issues faced by residential properties. Whether it be your shower, kitchen sink, or washing machine, we can assess, remedy, and fix your hot water pressure issues.
Water pressure can be caused by many factors, like too many fixtures, mineral deposits, or leaks. If you have issues with your water pressure, it's important to call on a licenced plumber. If you live in Alkimos and your property's hot water pressure is low, contact Waterline Plumbing today - we will identify the cause of the problem and have it fixed in no time.
Is the Alkimos plumbing team licensed?
Yes – all Waterline Plumbing team members are fully licenced. We always stay up to date with the latest technology, developments, and skills required in the plumbing industry.
As the plumbing industry is always moving forward with new technologies, we are constantly exploring new methods to improve our plumbing services provided in Alkimos. Whether you have a leaking tap that needs fixing or a complete water supply system that needs to be replaced, our fully licenced Alkimos plumbing team can provide the best local plumbing service.
Do you do renovation work in Alkimos?
Yes – as qualified plumbers, we provide exceptional renovation services in Alkimos. We will work within your design requirements to ensure all wet areas and the house is operating with seamless plumbing. Whether it's residential or commercial work, if you are renovating in Alkimos, Waterline Plumbing are your guys.
No hidden costs and no mess left behind. That's the Waterline Plumbing promise.
What other plumbing services do you offer in Alkimos?
Our Alkimos plumbing technicians can help with just about any plumbing issue faced on a residential or commercial property. From repairs to preventative maintenance, the Alkimos plumbing team is committed to providing lasting-solutions that mean you won't need to call on a local plumber for years to come.
We free quotes across all jobs . Whether you're facing a plumbing emergency or you're looking at renovating your bathroom, the best place to start is by calling our technicians for a better idea of what would be required.
Our most common jobs in Alkimos include:
• Backflow Prevention
• Bathroom Renovations
• Commercial Plumbing
• Gas Fitting
• Gas Hot Water
• Gas Plumbing
• Hot Water
• Kitchen Renovations
• Laundry Renovations
• Leak Detection
• Shower Repairs
• Toilet Repairs
Can't find what you're looking for? Give us a shout! Our friendly team will listen to your concerns and find an efficient and lasting solution.
Why do my water pipes rattle?
Rattling pipes can occur for many reasons but are usually caused by water lines. With poorly installed or fitted water lines, a rattling sound from your pipes can emerge. As such, it is vital to talk to a licenced plumber.
Can I fix my drain blockages myself?
That depends. If you've got some hair blocking your shower drain and you can remove it yourself, then by all means – unblock it! However, if blockages are occurring in various parts of your house and are becoming a regular issue, we recommend getting a plumber out to have a look at your property.
Blockages are usually caused by the build-up of hair, dead skin, food, and oil. While the latest supermarket products claim to unblock any type of pipe, these chemicals can often do more harm than good. If you can't locate the blockage, it's time to call in the experts.
Why should I choose Waterline Plumbing?
When it comes to choosing the best plumber Alkimos has to offer – we know that there is no shortage of companies who claim to be #1. At Waterline Plumbing, we are a family-owned and operated business that has been servicing Alkimos and Perth's Northern Suburbs for more than a decade. We have built our reputation on delivering lasting solutions that mean our Alkimos clients see less of us – and that's what it's all about.
We value long-term relationships and providing services that the Alkimos community can trust when searching for 'plumbing services near me'. Find out why more than 50 locals have given us a 5-star Google reviews and enjoy a refreshingly honest tradie experience with Waterline Plumbing.
What are your trading hours?
Our trading hours are from 7 am to 5 pm, every day except Sundays.
Dealing with a plumbing emergency? Call our team to get a plumber out to your property ASAP.
Can I get a free quote?
Absolutely. Waterline Plumbing Alkimos always provides free quotes so that you can plan your costs and budget effectively.