Say Goodbye to Your Leaky Shower
Need a shower repair in Perth's Northern Suburbs? Waterline Plumbing is the name you can trust for all your shower repair needs. Whether a leaky shower head, a clogged drain or a flooded bathroom, we've got the solution for you.
When you engage our plumbers, you can expect a personable and dependable service: no hidden expenses, just premium assessing, repairing, and maintenance for shower issues across Perth, at fair prices with lasting results. Waterline Plumbing are the expert Perth plumbing team that you can trust, time and time again. From Joondalup and everywhere in between the Northern Suburbs, we've got your back.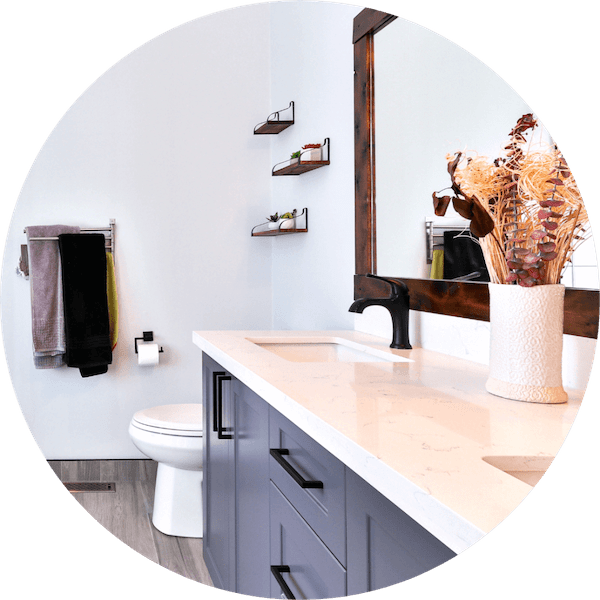 Fixing Leaking, Ageing, Faulty or Damaged Showers
Waterline Plumbing are the experts when it comes to fixing plumbing concerns in bathrooms. We understand that water damage can be devastating to a house and leaking showers are not something to be overlooked. If you suspect that you're facing a leak in your shower or bathroom, it's better to be safe than sorry. Water damage can cause leaks, rotting, and structural damage to your home.
We have both the experience and knowledge to handle any shower repair that you require. When you call in Waterline Plumbing, we'll assess your shower and any present leaks. We'll then provide a long-lasting, cost-effective solution for your shower and bathroom, ensuring your space is left clean, tidy and operating as efficiently as possible.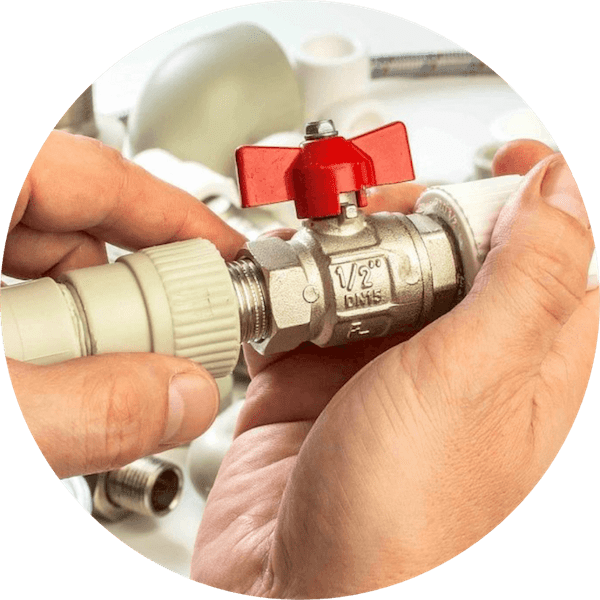 Shower Repair Plumbing Experts
Whether you're after shower leak repairs, shower sealing, waterproofing of your showers, bathroom repairs, shower re-tiling, or fixing leaking showers or baths, we've got you covered. Without needing to remove any tiling, we'll make sure to provide all of the necessary repairs and replacements that are going to solve all of your concerns and provide lasting solutions.
We combine first-class sealing technology with an expansive depth of experience to provide our customers with effective and affordable solutions for any leakage complication. If you suspect a faulty shower or water penetration behind your bathroom tiles, get in touch with Waterline Plumbing today!
Frequently Asked Questions
Where Do Waterline Plumbing Service?
At Waterline Plumbing, we offer long-lasting solutions to a leaking shower to residents of the northern suburbs of Perth. As proud locals ourselves, we are dedicated to providing leading shower repairs with our bespoke water-proofing systems. Based in Joondalup, our service area extends to the suburbs of:
Alexander Heights, Alkimos, Aveley, Beldon, Butler, Carine, Churchlands, Clarkson, Connolly, Craigie, Currambine, Doubleview, Duncraig, Edgewater, Ellenbrook, Greenwood, Gwelup, Heathridge, Henley, Hillarys, Hocking, Iluka, Jandabup, Joondalup, Karrinyup, Kingsley, Kinross, Landsdale, Madeley, Marangaroo, Marmion, Merriwa, Mindarie, Morley, Mount Claremont, Mount Hawthorn, Mullaloo, North Beach, Ocean Reef, Osborne Park, Padbury, Quinns Rocks, Ridgewood, Scarborough, Sorrento, Subiaco, Trigg, Wanneroo, Watermans Bay, and Woodvale.
Don't see your neighbourhood above? Not to worry! We generally provide shower repair systems near or around Joondalup - give us a call on 0450 334 373 today, and we'll let you know how we can help with your shower leakage.
A Three-Step Process Perth Locals Can Trust
Detailed Diagnosis
At Waterline Plumbing, it's paramount that we provide the correct diagnosis. We take the time to understand the root cause of the problem by conducting a thorough on-site inspection. We'll arrive at your property or commercial premises as fast as possible with all the tools required to get your shower repaired efficiently.
Comprehensive Quoting
Our team put customers first. That's why we operate on a fixed quote: no financial surprises towards the end of the job, just fair and inclusive pricing from the start. Get a free quote online today or give us a call on 0450 334 373.
Quality Work
When it comes to shower repairs Perth, you can't expect a dodgy job to deliver your desired results. Having a professional, reliable, and expert tradesman conduct repairs is crucial to preventing further damage. Our qualified team can isolate the problem and likely have it fixed within one visit so that you can have a functional shower back in no time. We deliver quality and ensure the job is done once and done right!
How Much Do Shower Repairs in Joondalup Cost?
Several factors determine the cost of shower repairs.
The cost of shower repairs in Perth will vary in price, depending on the cost of materials, the extent of labour required, and the nature of the complication. Some factors that can contribute to price include:
• Water pressure
• Temperature control
• Leaky or dripping faucets
• Slow or clogged drains
We understand how easy it can be to deprioritise shower repairs. However, ignoring the leakage problem can lead to health and structural damage, resulting in higher costs in the future. The key to avoiding costly repairs is to ensure you're getting your equipment serviced and repaired correctly by a licensed plumber, like Waterline Plumbing.
While our personalised quotes may vary from shower to shower, we believe we provide the most comprehensive service available across the northern suburbs of Perth. Our workmanship, materials and level of customer service is unparalleled. So if you're searching for shower repair services Perth, then look no further than Waterline Plumbing!
What Other Services Do Waterline Plumbing Offer?
We're not just here to provide shower repairs – on top of delivering leakage solutions; our experienced plumbers offer other services for your home or business in Joondalup and Perth. Our services extend to:
• Backflow prevention
• Bathroom renovations
• Commercial plumbing
• Gas fitting
• General gas plumbing
• Hot water services
• Kitchen renovations
• Laundry renovations
• Toilet repairs